In our restaurant, you can experience an extraordinary tasting journey of carefully selected wines from Tinos, Santorini, and other regions of Greece, Italy, and France. Our wine list, together with the sophisticated tasting experience provided by our chef, will gratify your taste buds and leave you with a lasting memory of gastronomic delight.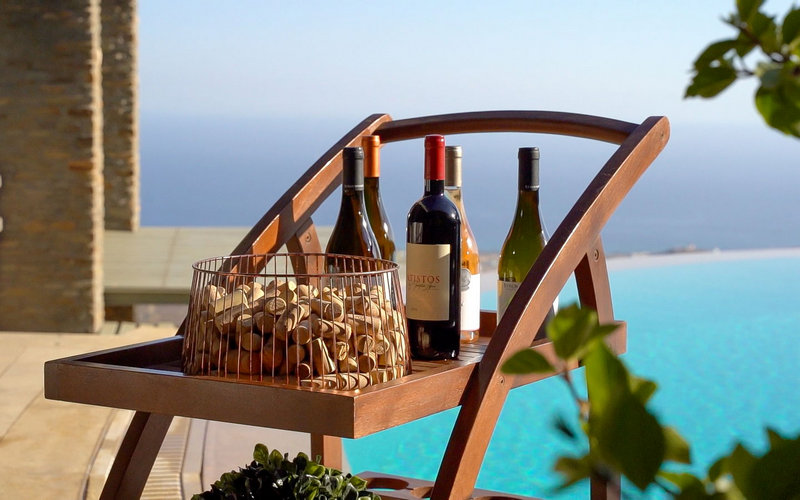 Selected Wines from Santorini
At our restaurant, we are proud to offer a comprehensive selection of high-quality wines from Santorini, Greece's world-renowned wine region. Santorini's volcanic soil and mild climate produce some of the world's most extraordinary wines with distinctive aromas and tastes that are difficult to obtain anywhere else.
Popular grape varietals from Santorini include the refreshing Assyrtiko and the sweet Vinsanto with notes of honey, raisins, and stone fruits.
Discover Tinos Wines
We couldn't leave out our beautiful Tinos, a relatively unknown wine region whose wines are gaining a reputation for their distinct flavour and high quality.
Our Tinos wine assortment includes Malagouzia and Assyrtiko grape varietals, as well as a variety of red wines made from the Mavrotragano vine. Malagouzia is a dry white wine with floral and fruity notes, while Tinos Assyrtiko has a distinct minerality that distinguishes it from its Santorini equivalent. Mavrotragano is a red grape variety that produces robust and complex wines with intense flavours of black fruits and spices.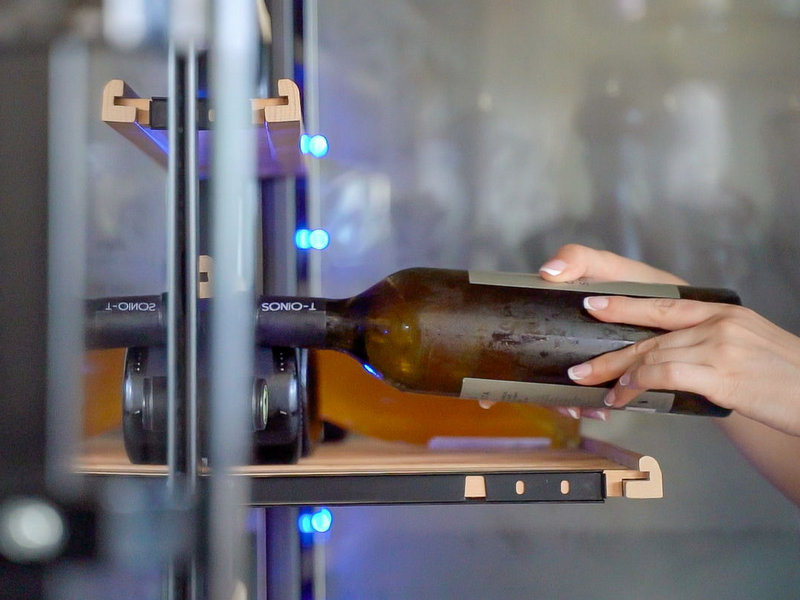 Wines from other regions of Greece, Italy and France
We also offer a selection of wines from other regions of Greece, as well as Italy and France. Our rich wine list aims to please every palate, from light and refreshing whites to rich reds and sweet after-dinner wines.
Accompany your meal with the appropriate wine
At our restaurant, we believe that a well-chosen wine selection can enrich and elevate your dining experience. Wine and food go hand in hand, and our knowledgeable staff can recommend the ideal wine to pair with our chef's creations.
Frequently asked questions:
Do I need to book for wine tasting?
Yes, we recommend booking in advance to ensure availability and to allow us to tailor the experience to your preferences.
Do you offer wine by the glass or bottle?
Yes, we offer wine by the glass as well as by the bottle.
Do you offer food pairing suggestions with your wines?
Yes, our expert staff can offer suggestions for pairing our wines with your meal so that you get the best dining experience.
Do you offer soft drinks?
Yes, we offer a range of non-alcoholic drinks, including soft drinks, juices and non-alcoholic beer.
Do you have outdoor dining and wine-tasting areas?
Yes, we have a beautiful outdoor seating area where guests can enjoy our restaurant's wine and cuisine overlooking the stunning landscape of the island of Tinos and the vast Aegean with the neighboring islands of the Cyclades.