Argiro Barbarigou recommends Zoga Restaurant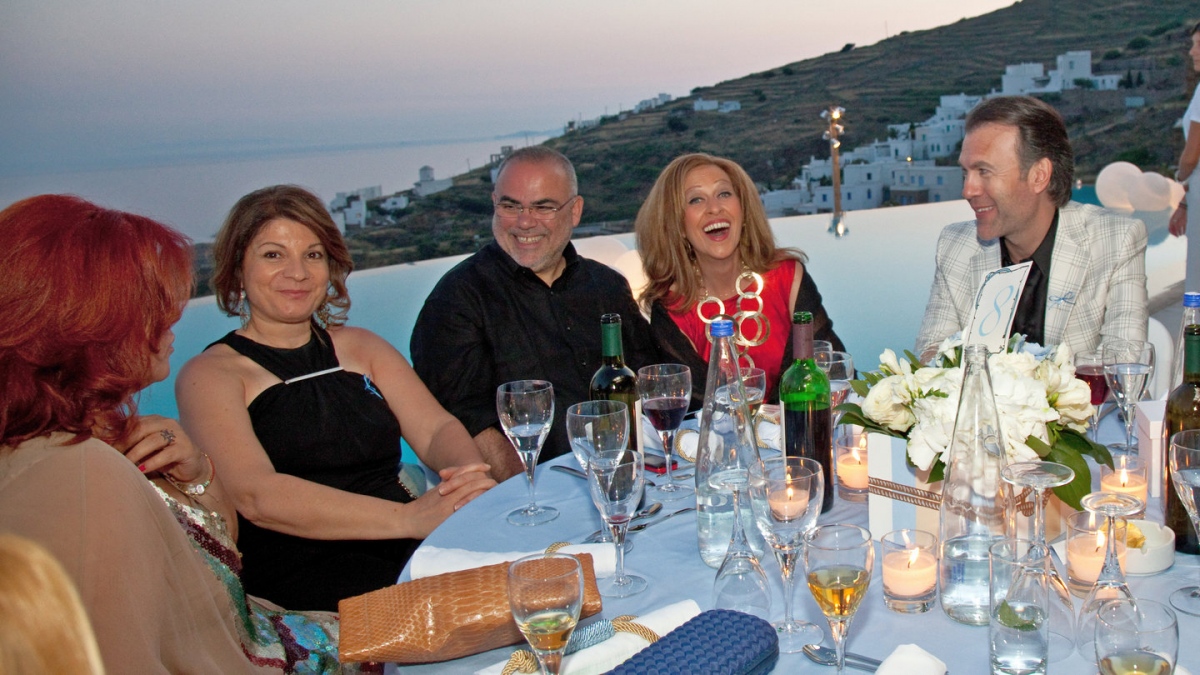 "Stay at the Aeolis Suites which are built on the mountain and stretch down the slopes to the foothills and rivers. Apart from the fact that it is a cozy, friendly, and extremely welcoming hotel, it has been blessed with stunning views of the Aegean.
Do not forget to dine at Zoga, the hotel's Restaurant, which presents first-class traditional flavours and a menu built around locally sourced ingredients. Try the eggs with loutza and volaki, the wild artichokes, the trachana with olives, feta and squid, and finally the wonderful rice pudding dessert."
Argiro Barbarigou
---
* Excerpt from an article in the well-known Forbes magazine published on 24 May, 2018 on its website. The title of the article is "Best of Greece: Secret Spots Where the Locals Go" and it is based on information from famous Greek women: Argiro Barbarigou, Andria Mitsakos, Mina Agnos, Orsalia Parthenis, and Elena Fotiadi. Besides Tinos, other sophisticated suggestions concern various places in and around Athens, the Peloponnese, Mykonos, Astypalea, and Syros.
Who is Argiro Barbarigou?
Ambassador for the South Aegean, European Region of Gastronomy, Chef, TV Host, Restauranteur and Best Selling Cookbook Author, a Greek celebrity, chef Argiro Barbarigou designed a life, career and brand from the Greek kitchen, starting on her native island Paros where she credits her mother for teaching her not just the techniques, but the true soul of Greek cooking, a love she'd share in countless unforgettable moments with millions of fans and customers.