HONORARY DISTINCTION FOR THE TOURIST ENTERPRISES IN THE CYCLADES- AEOLIS TINOS SUITES AWARD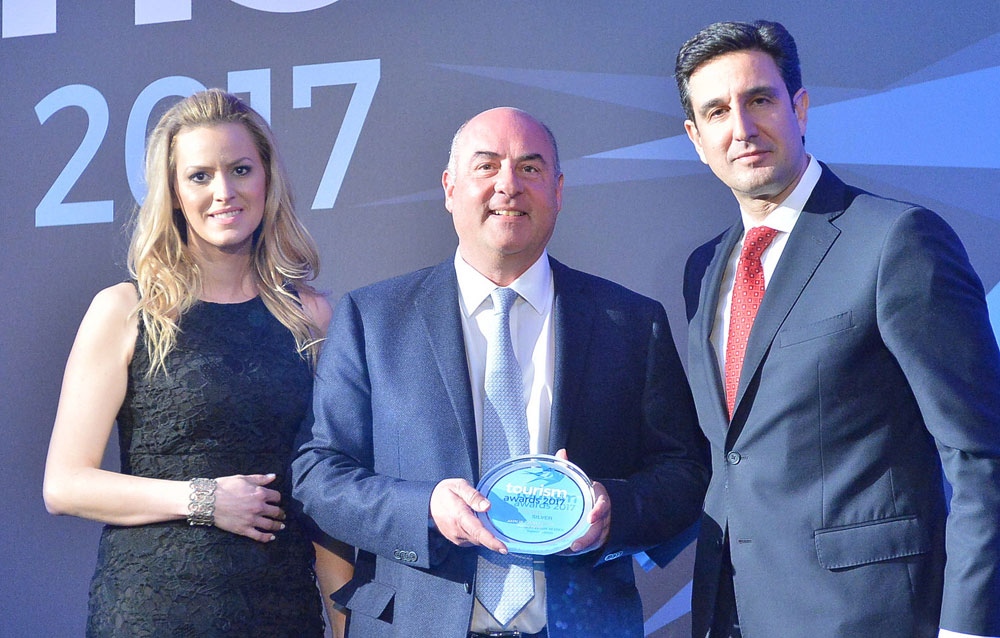 The 4th Tourism Awards, organized by the Boussias Communications "Hotel & Restaurant" magazine with the support of the Ministry of Tourism and the Greek Tourism Organization (ΕΟΤ) was completed with great success. Hosted at the Athenaeum InterContinental, the event was attended by a number of guests coming from the Tourism, Economy and Politics sectors, as well as representatives of agencies, business executives, investors and people of the press.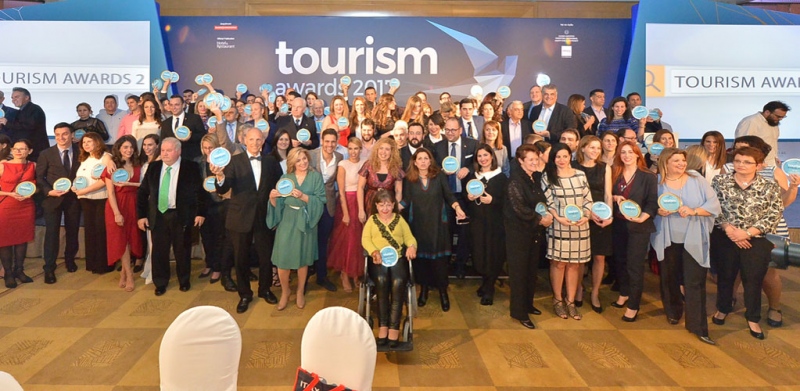 The Tourism Awards 2017 honored best business practices and initiatives that promote innovation and quality in the Hellenic tourism trade. Tourist enterprises of the Cyclades received honorary distinctions, including the Aeolis Tinos Suites, which was awarded the Silver Tourism Development Award in the "Strategy & Innovation" section.
The Aeolis Tinos Suites is an impressive newly built complex in complete harmony with the cycladic landscape of Tinos, featuring 18 luxury suites and spectacular prominent views, preserved dovecotes, a beautifully restored building and two chapels.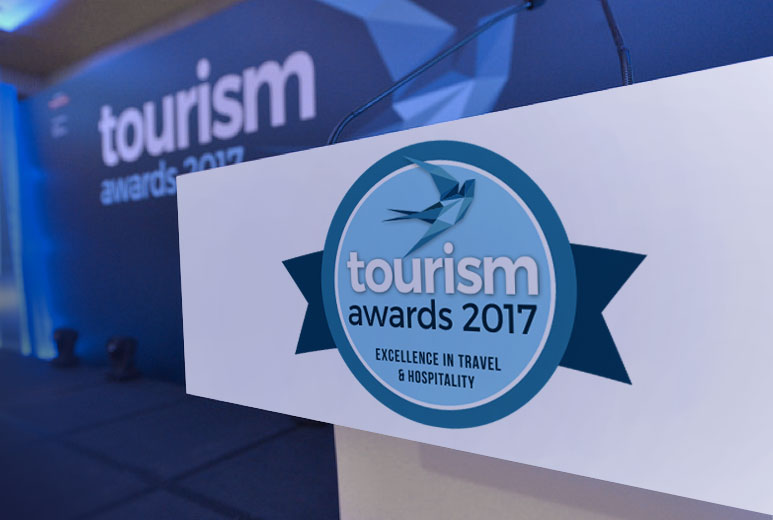 The estate stretches over a 7.5-acre area which stands out for its unparalleled view as well as for its vegetation that "embellishes" its outdoors with olive groves, vineyards and a vast carpet of lavenders.
The Aeolis Tinos Suites attracts tourism from all over the world, contributing significantly to the popularity of the island over the last few years since it is repeatedly selected as a preferred photo shoot location for a substantial number of large companies' promotional and advertising campaigns.
Made of stone, wood and marble, the impressive lodging with its illimitable sea view, stands out like a miniature model of the architectural beauty and aesthetics of the Cyclades, especially that of its grand jewel; the sophisticated and majestic Tinos.
Situated on an elevated area and close to Chora (at the traditional village of Triantaro), the Aeolis Tinos Suites is ideal for couples, groups of friends and families as well as for the hosting of celebrations and events. 
Tinos distinguishes itself from the rest of the cycladic islands in the sense that it is a landmark destination for aristocracy with an imposing refined architecture famous for both its ancient and modern highly crafted patterns that adorn its buildings and thresholds.
Apart from its cosmopolitan style, mental uplift and inner peace that the island has to offer its visitor, it also provides the food enthusiast with all sorts of tastes from local delicacies (made of regional fresh ingredients), along with a wide range of choice for entertainment, recreation and sports such as surfing, hiking, rock climbing, scuba diving, long distance racing, sailing and horseback riding.