Moutsinas, Sinatsaki, Doretta, Ioannou and Tsantali in Tinos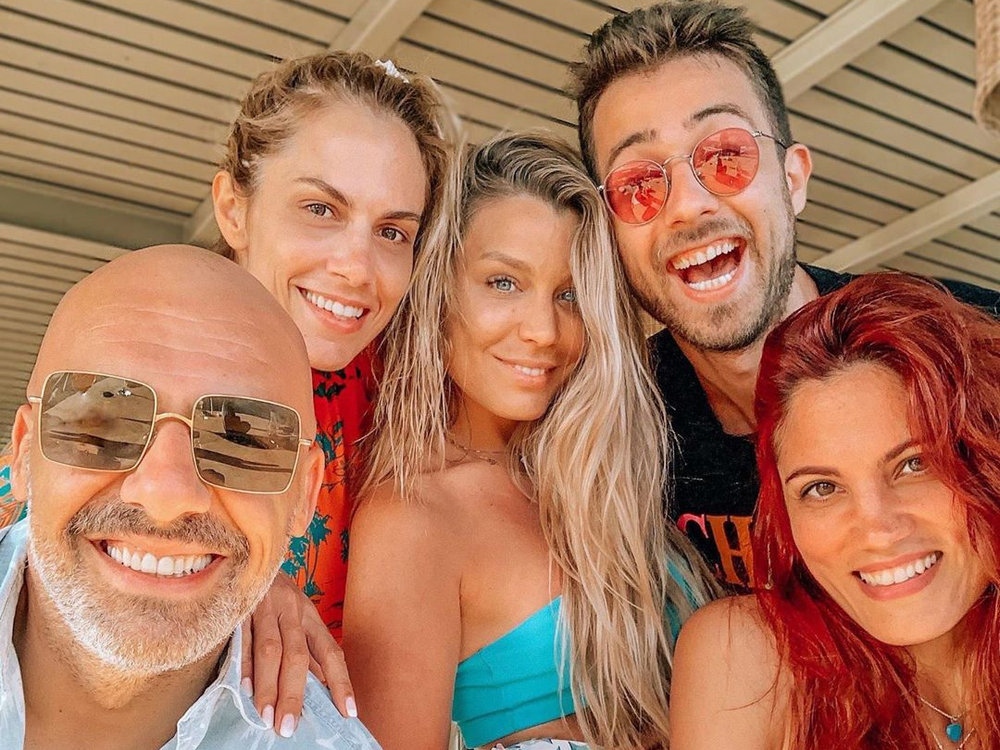 A very special and beloved group of friends arrived in Tinos for a short vacation: Mary Synatsaki (presenter), Nikos Moutsinas (presenter, actress, director, screenwriter), Doretta Papadimitriou (actress, presenter), Filippos Ioannou (blogger), Katrina Tsantali (author, entrepreneur).
They enjoyed the sun and the Cycladic sea, strolled around the picturesque alleys of the Chora, tasted the local specialties, and posted many of their photos in social media.
We, at Zoga and the Aeolis Tinos Suites, were very happy to have had the opportunity to offer our hospitality to Nikos and his friends, and provide them with our gastronomic delights as well as the moments of relaxation they enjoyed by our pool with its unique view of the Cyclades islands.