WEDDING AND BAPTISM CEREMONIES WITH A BACKDROP OF THE AEGEAN AT THE UNIQUE AEOLIS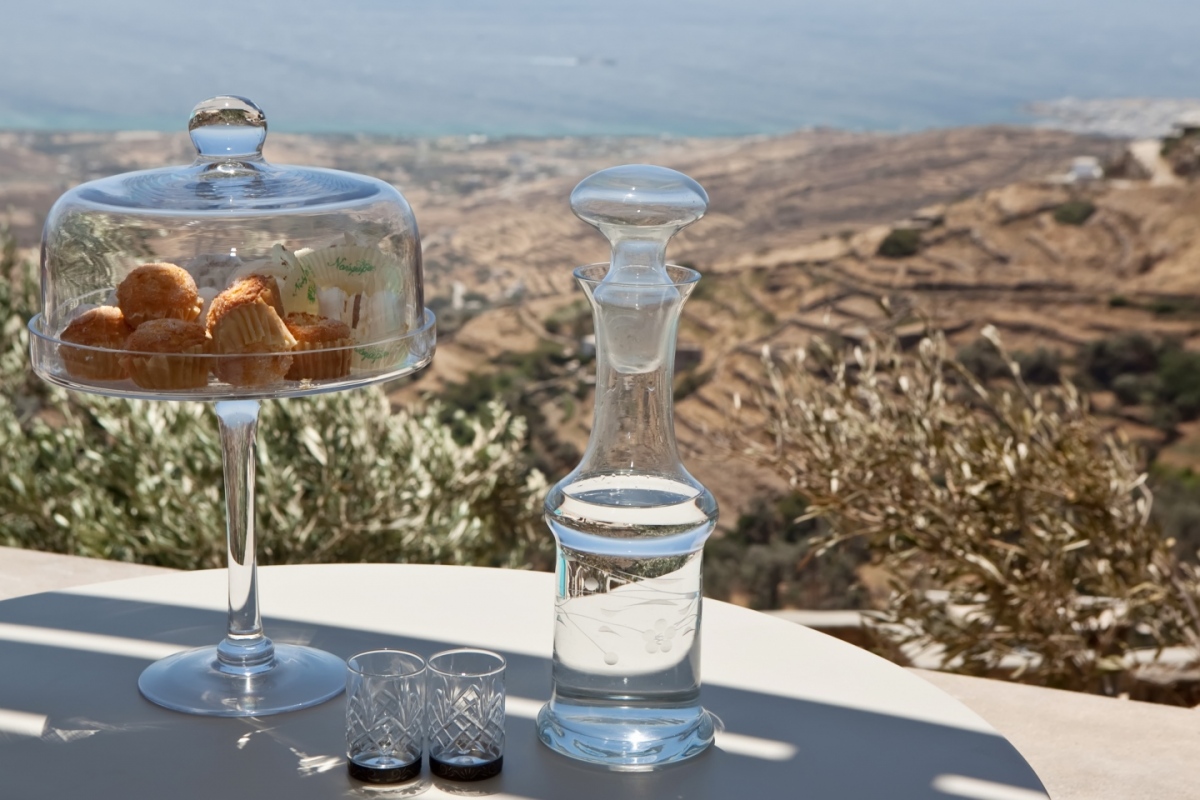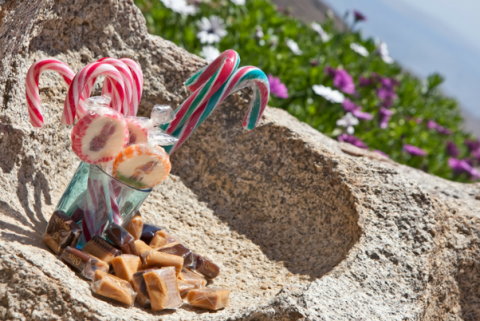 The ideal premises, along with the expertise and proper coordination of a highly skilled staff, make up for the marvelous and unforgettable dreamy hosting events of the Aeolis Tinos Suites. In a newly constructed complex overlooking the Aegean Sea in perfect harmony with the surrounding cycladic landscape.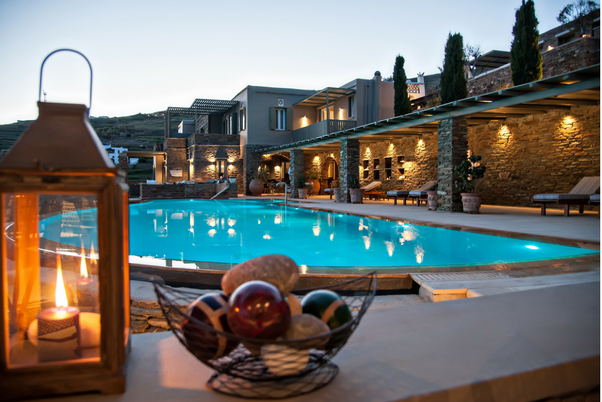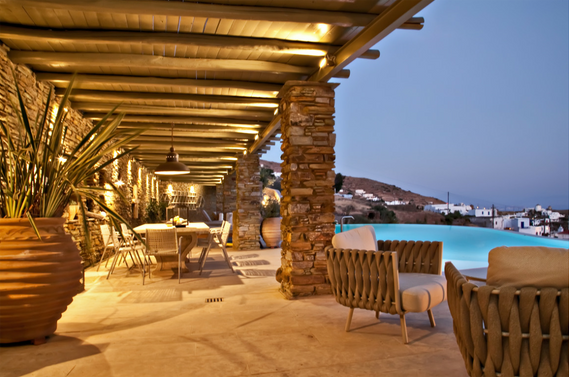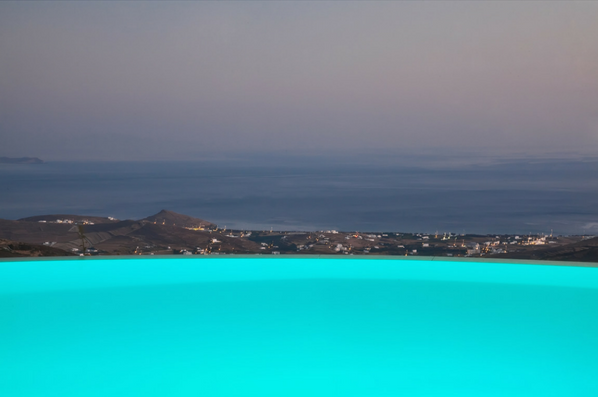 Stone, marble and wood are what compose the bright ambient Aeolis environment that stretches over a traditional island estate of 7.5 acres, filled with the blessed fruits of the olive and grape.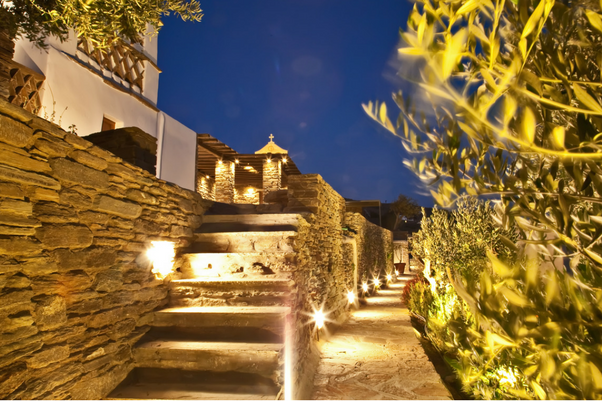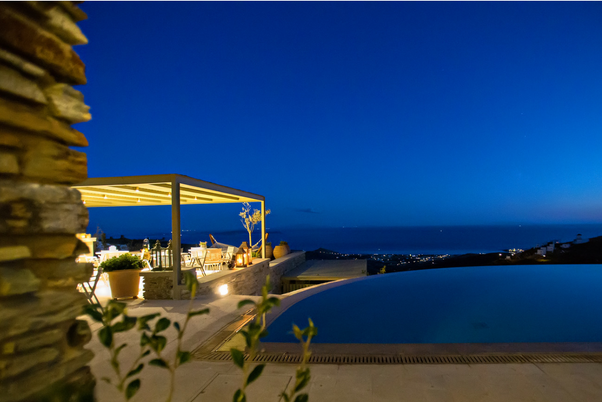 Luxury, aesthetic quality, of modern design and fully equipped indoor kitchen; a swimming pool with a lovely view, olive tree groves, vineyards, dovecotes, an endless carpet of lavenders and two chapels, all compliment the outdoors.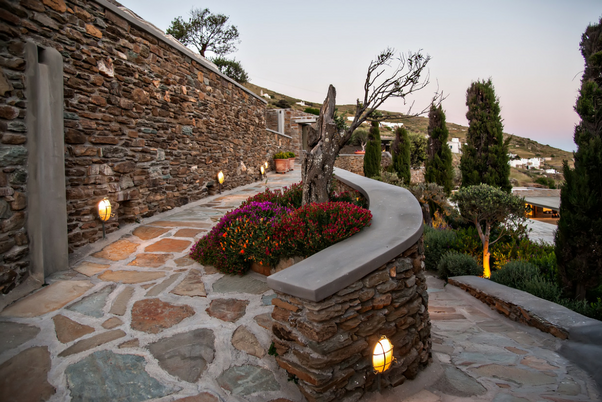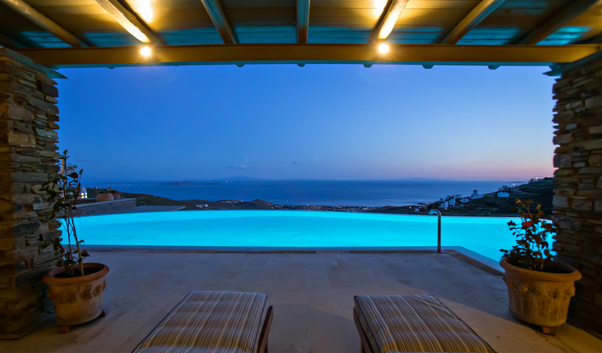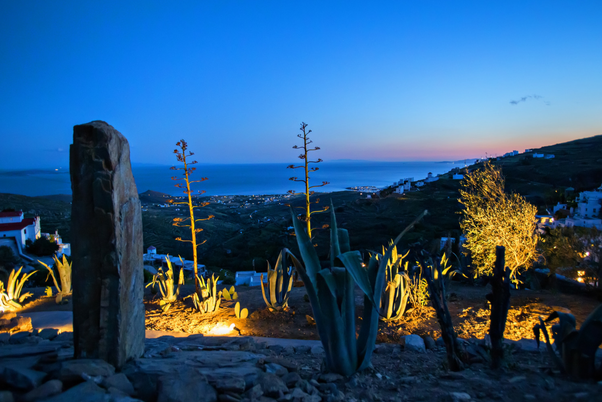 Live the experience, celebrate personal bliss and family fulfillment in a truly heavenly environment... at the Aeolis Tinos Suites.
Read more: baptism and wedding on Tinos island
* Table capacity: up to 150 persons
* Accommodation capacity: up to 70 persons
* Distance from Chora: 5 km