5 main reasons for an escape to Tinos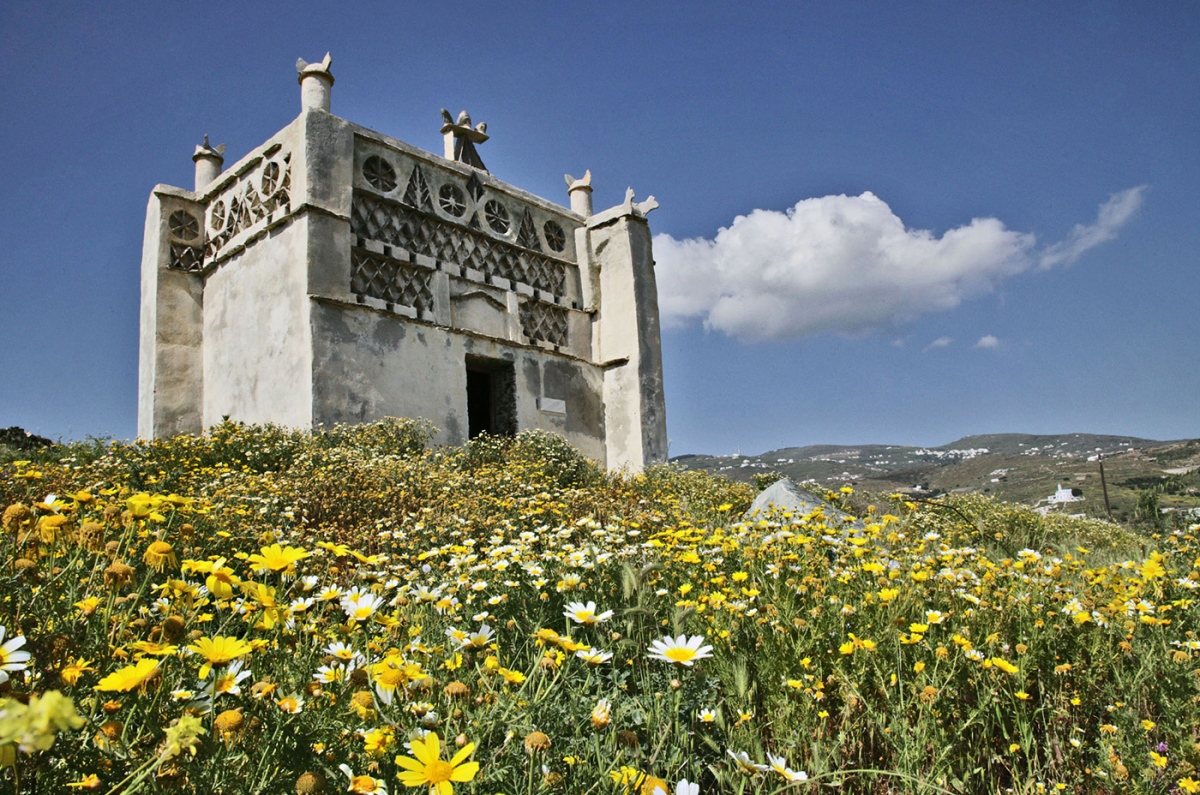 You are on Tinos, the muse of the Cyclades, on the hand engraved island. At a magical place where the Tinian miracle is not only the icon of Mother Mary in the island's holy temple, the main religious and tourist attraction, and for which the island is famous for. There are more reasons to visit the island. Here are five (5) main reasons to visit.
Stroll through the villages of Tinos, one by one: marble everywhere… at the squares, the drinking fountains with their chilled fresh waters where the visitor can quench his/her thirst. Make a stop at the traditional village cafes and feel the warm-hearted welcome while having a coffee or a traditional 'meze' (a starter) under the shade of a centuries-old plane tree.
Visit the marble sculpture museums … such as the Cultural Foundation of Tinos Island, or the Marble Craft Museum and the Museum of Tinian Artists, both located in Pyrgos, and the Museum of the Mother Mary the 'Evangelistria'. Tinos holds a long-standing and proud tradition in sculpture and painting. This island boasts many famous sculpture artists like Gizis, Lytras, Halepas, Fillipotis, and Sochos. According to a legend, the renowned sculptor of ancient times, Fidias, taught the secrets of his craft to the locals.
Dovecotes – the Tinian works of art – actual stone built masterpieces… the island's trademark and one of the most impressive 'works of art' of all the Cyclades. They stand tall and proud for many centuries overlooking the island's meadows as evidence once again of the innate artistic talent of the Tinian people. The doves fly all over and around, denying the viewer any attempt to take a picture of them.
Party at the traditional village fairs… the Tinian people maintain their ethics and traditional local customs and value them as sacred. Many of these customs stem from ancient religious customs. The customs revive mainly in the villages, but in the Chora as well and the feast and fun keep up to the early morning hours.
For the lovers of extreme sports, there are… climbing on the Exomvourgo rock, marveling at the huge boulders at Volax, windsurfing at the Megali Kolibithra, scuba diving at the diving centre at Kionia. Tinos is the ideal place for adrenaline enthusiasts.