On a Greek island, as if already ...planned!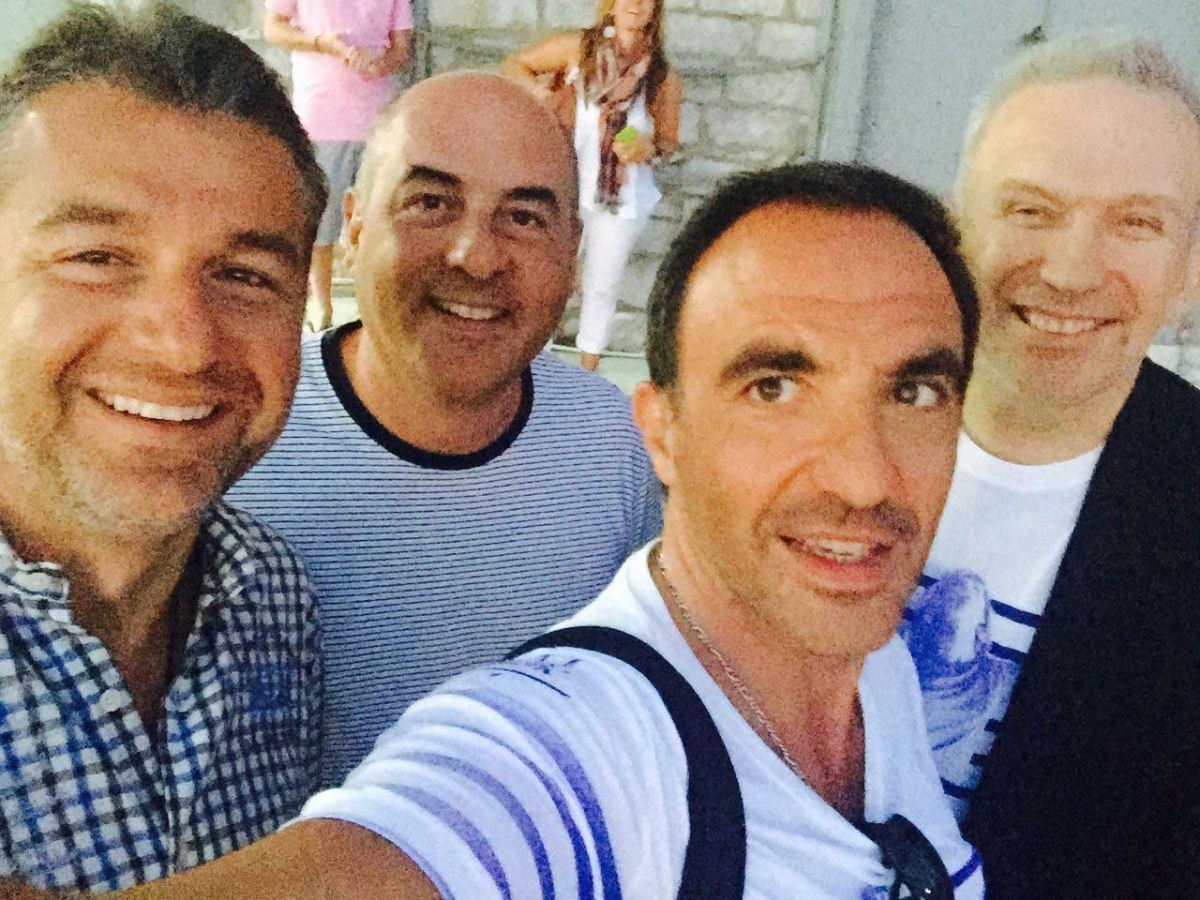 Liagas, Aliagas, Gaultier and the owner of the Aeolis Tinos Suites Dr. Thanos Paraschos met on the island of Hydra. Moments of relaxation, a necessary rest amidst any intense daily schedule? Yes, but not for everyone since Nikos Aliagas, the host of the ''50 mins inside'' show on the french channel TF1, similar to ''60 mins Greece'' (on the greek national channel), was strolling the cobbled streets of the island capturing beautiful sunsets and all the charms that make you want to explore the summer in Greece.
Incidentally, Jean Paul Gautier, Nikos Aliagas' friend, arrived on Hydra for the photo exhibition in memory of Melina Merkouri whereupon they met and wandered the streets of Hydra wearing the striped t-shirts that Gautier specially designed for the Melina Merkouri Foundation. But when on a cosmopolitan island, there are always friends and colleagues you are very likely to bump into. So, it was in this fashion that the two TV hosts, Aliagas and Liagas, met. George Liagas was visiting the island with the godfather of his first born, the gynecologist Dr. Thanos Paraschos, who christened his son on Tinos.
A taste of Greece and its summer. The sun, the sea, enjoying great company and the unexpected smaller or greater pleasures. No matter where you are: Hydra, Spetses, Tinos, Cyclades… As long as you are in Greece during the summer and are willing, wherever you may be… travel!