Nikos Aliagas and the New Museum in the Cyclades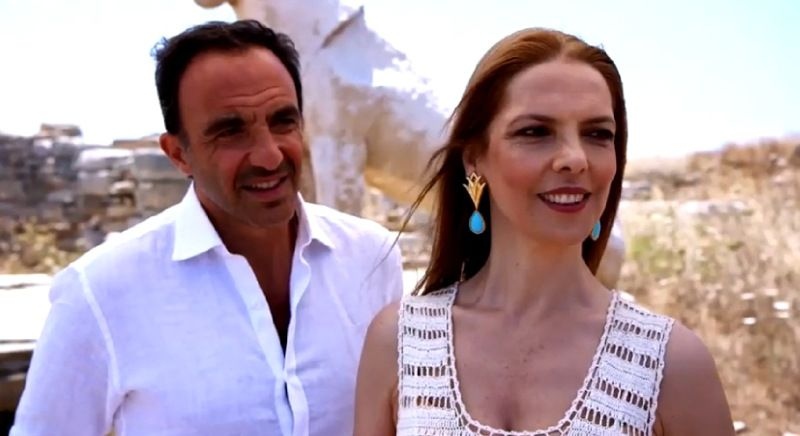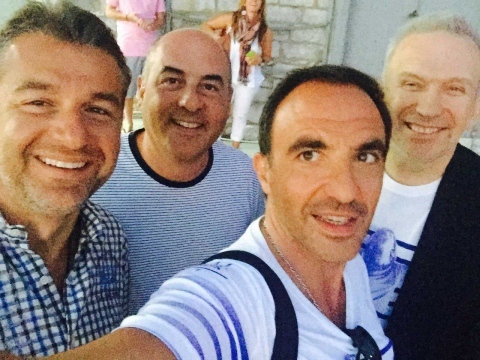 The TV host of the show 50 Min Inside on TF1 french channel, Nikos Aliagas, has become very active concerning the construction of the Archeological Museum in Delos (Cyclades). The Leventis- IFG (International Foundation for Greece), of which Nikos Aliagas is honorary president, has undertaken this important task: an archeological museum of greek art on the cycladic island which in ancient times was considered to be "the navel of the earth".
The characterization of Delos as being ''the navel of the earth'' is not arbitrary. The most important city-nations of ancient Greece, like the oracles and the asclepions, were situated in a geometric triangulation in relation to the island of Delos, with inconceivable accuracy: Delos, Mycenae and Argos were situated within an equilateral triangle, like Sparta, Pergamos and Delphi. Within the same distance from Delos were two important healing centres, the asklepions of Epidaurus and Kos.
The New Delos Museum, sponsored by the Leventis Museum, will cover an area of 5,000 m2 and will host findings which are not on display in the present museum on the island. For the time being, you can visit the current museum on Delos and admire the exhibits of a civilisation which originates from the pre-historic ages: vases, jewelry, mosaics, statues and figurines and… instructive tombstone pillars. In contrast with other ancient civilisations, the Greeks believed that there is nothing of materialism in the afterlife. For that reason, they never collected spoils of war from other cultures. They just left them behind.
Culture means to be able to derive pleasure from something, even if it doesn't belong to you. To be able, even when you know that it will last but a few days, enjoy the endless view from the pool of the Aeolis Tinos Suites, of Delos, Rineia, Mykonos, the Cyclades. The greek-orthodox culture of Tinos teaches you how to live the beauty of the sky and sea, "through your eyes", in your heart and soul, from where it cannot be "taken away" by anyone.
Either with a speedboat or an Aeolis' rigid-inflatable boat, Delos is only 20 mins away, provided there is good weather.
In the pictures, Nikos Aliagas with the president of the IFG Foundation Ms. Aspasia Leventis, the owner of Aeolis Tinos Suites, Dr. Thanos Paraschos and fashion designer Jean Paul Gautier.