Sakis Rouvas in Tinos for "Two gods"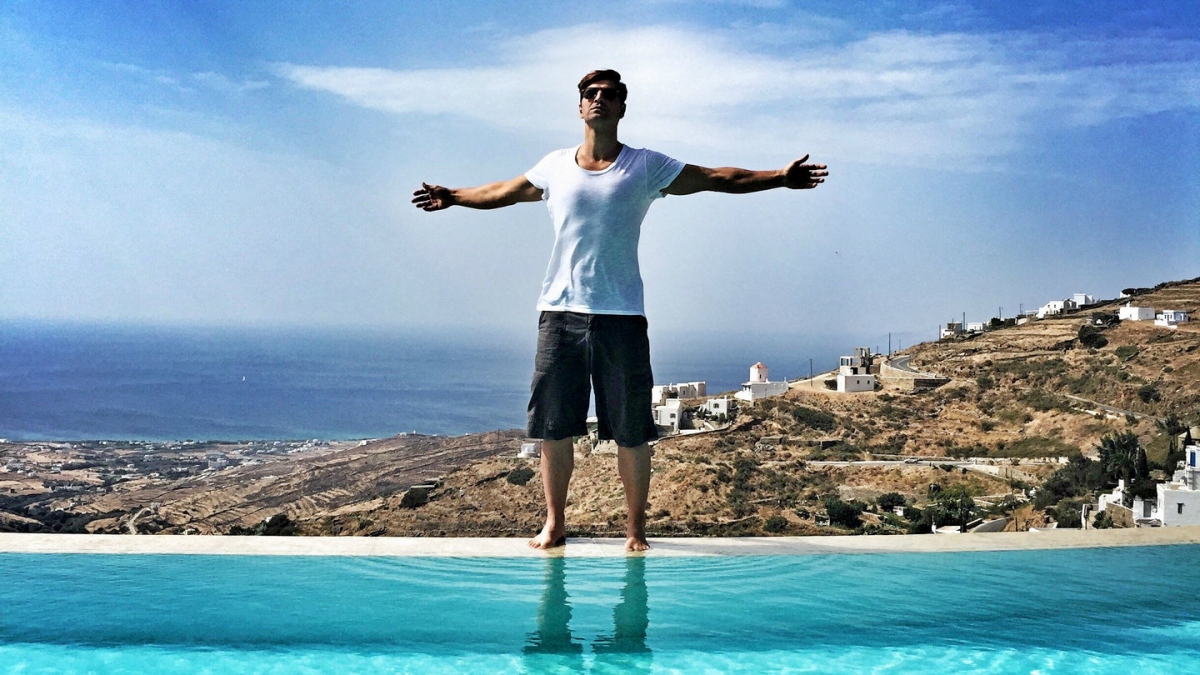 We welcomed the famous Greek singer Sakis Rouvas in the Aeolis Tinos Suites, who arrived for the shooting of his "Two Gods" music video clip. Some people, like some islands, are especially loved for their unique and individual character.
And the one thing Sakis has in common with Tinos that can be summarized in one word, is Love. Unpretentious simplicity, despite all the surrounding crowds.
Why; Maybe because Tinos, like Sakis, gives you the feeling that "you belong there". Or, exactly here... with him, with your hands raised up to the sky, above the Tinian Sea!
There was plenty of commotion on the island due to Sakis' arrival for the shooting of his music video clip, even though no information concerning his travel arrangements were disclosed. The spontaneous reactions of the Tinians filled with excitement when they saw their beloved artist getting off the ferry was evident in the exclusive video clip on iefimerida.gr. Everybody wanted to get close to him and shake his hand. From his side, he exchanged plenty of warm smiles, thanked the people for their wholehearted welcoming, and took many selfies with them.
Moments of relaxation and enjoyment at the Aeolis Tinos Suites
In the course of his stay on the island, Sakis Rouvas dedicated himself to his new project, however, throughout the breaks, as he posted on social media, he enjoyed the tranquility and the unique view of the Cycladic island. Indicative of his mood are the photos that he uploaded in Instagram depicting the relaxing moments he spent at the Aeolis hotel where he was thrilled with the flavours he tasted prepared personally by the chef of Zoga restaurant.
The shooting of the "Two Gods" video clip on Tinos
The shooting of the cinematic music video took place entirely on the island of Tinos and lasted for three days. The authentic Greek landscape, the Aegean bright light, and the cinematic aesthetics dominate in the original script that visualizes "Two Gods" within the standards of a short film directed by Thanassis Totsikas.