A trip to Tinos - ELLE Magazine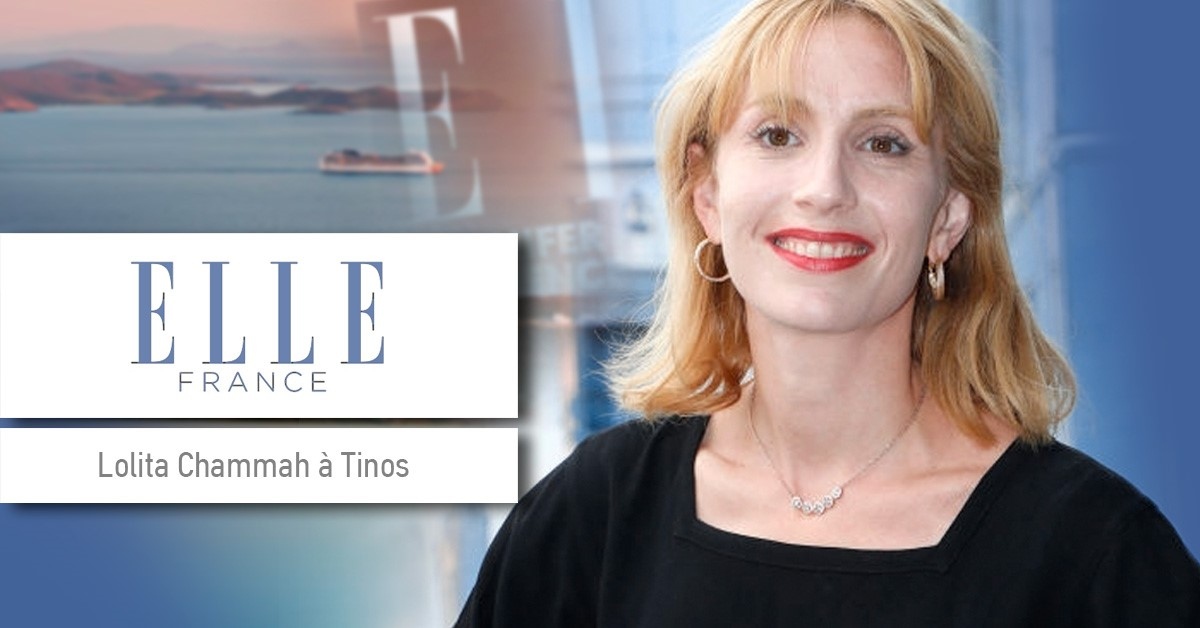 French actress Lolita Chammah visited Tinos, was fascinated by the beauties of the island and talks about the island in the famous Elle magazine:
"I discovered Tinos, yet another wild and beautiful virgin island in the northern Cyclades, where the earth, the sea and the sky meet. Everything is silence, beauty and sweetness of life. Its beaches have a special charm, even when the wind is scorching. Swimming is enjoyable.
There are two villages, Kardiani and Panormos, which are particularly charming, both so poetic and quiet, with the characteristic traditional architecture (white houses with blue shutters). The beach and port of Panormos are really magical. They seem to be immersed in a poem by the great Greek poet Yiannis Ritsos: "The lantern of light / welcomes us /to the blonde beach."
The "Aeolis Tinos Suites" hotel dominates in the heart of the island with its large swimming pool. It is a place for relaxation in luxury. A favorite game of mine is trying to recognize every island visible in the offing: Mykonos, Rhenia, Delos, Ios, Syros farther away ... Or admire the mountains that stand out in the sky and contemplate."
Lolita Chammah
** Published in ELLE magazine on January 04,2019