Happy August 15th! Chronia Polla!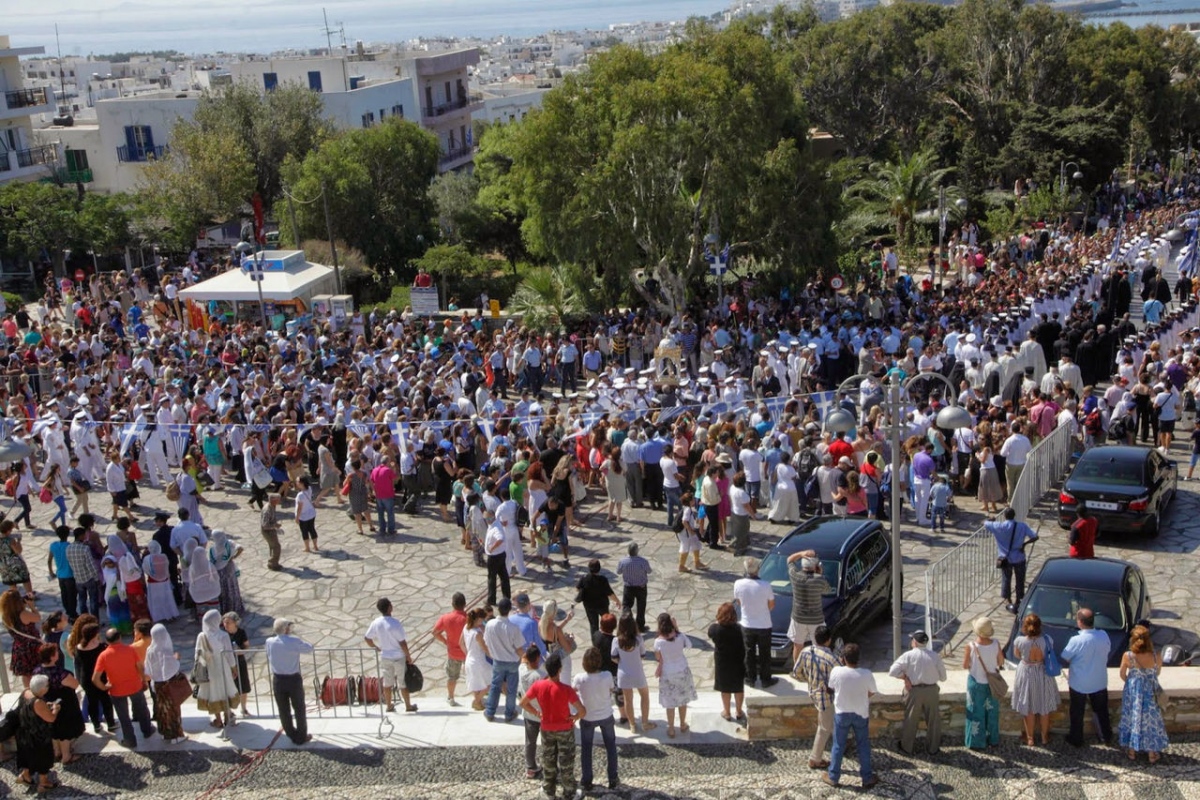 On August 15, Greece celebrates the feast of the Virgin Mary from one end to the other. The day that finds all Greeks united near a chapel, a cheerful festival, a pilgrimage as our very own here on Tinos island.
Every year on August 15, Greeks all around the world flock to churches and monasteries to commemorate the Feast of the Dormition of the Virgin Mary — the second biggest religious celebration in Greece after the Resurrection of Christ.
Also known as the passing of the Virgin Mary from earthly life, the annual celebration yields an extra meaning on our island, Tinos, where thousands of religious pilgrims endure scorching heat as they climb on hands and knees from the island's port to reach one of Greece's most important religious monuments.
Our church's highly-venerated icon is widely believed to be the source of numerous miracles and is almost completely encased in silver, gold, and jewels.
The feast day of Virgin Mary attracts thousands of pilgrims and visitors from all over Greece. The feast lasts for two days including various ceremonies in our glorious church of Panagia Megalochari and a litany of the miraculous icon which is accompanied by the marching bands of Tinos.
Emphatically this is a very significant celebration. The Virgin Mary of Tinos is considered the protector of all Greece.
Today's Tinos is an island full of life, fun and the best of entertainments. However Tinos has deliberately managed to maintains its old-age customs and traditions to this day.
So very proud of our island. An island which embraces all the essentials of our country. We ❤️ Tinos
Read more: The celebration of the Virgin Mary In Tinos on August 15