Napul'e Italian restaurant in Tinos
On the island of Tinos, every lover of Italian cuisine can enjoy the menu of the leading Italian restaurant Napul'è, the only Italian restaurant awarded by the FNL Best Restaurant Awards and at the same time awarded as the best "everyday-city-restaurant" in Athens.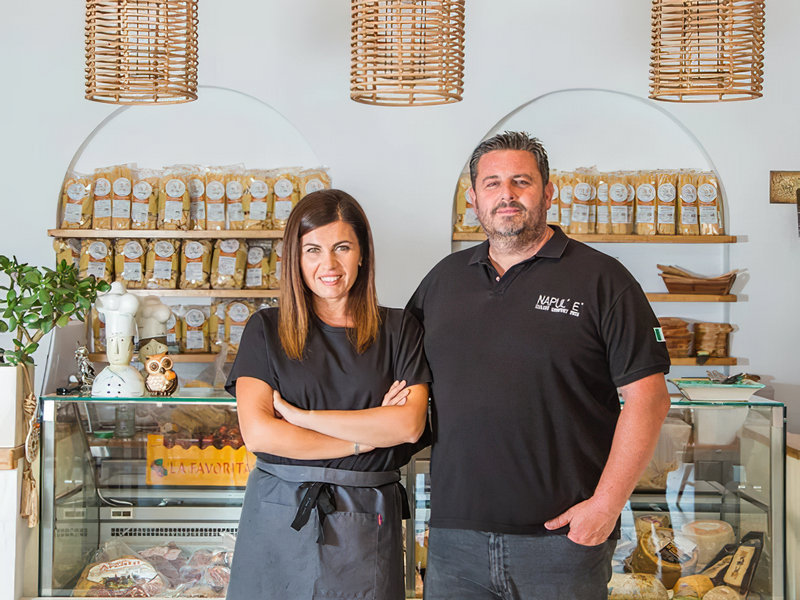 The menu will be handled by the talented chef Maggi Tabakaki, who specializes in Italian cuisine, along with her husband Francesco Granata, who is the maestro of Neapolitan pizza and assisted by his son Romeo, a 22-year-old Neapolitan "pizzaiolo" with 6 years of experience in traditional pizzerias in the heart of Naples.
Our Napul'è operates within our hotel in Triantaros and offers an authentic Italian dining experience on the island of Tinos. From handmade pasta to wood-fired pizzas, and classic Italian desserts, every dish is made with care and attention to detail.
The Italian restaurant Napul'è Tinos is an ideal destination for those seeking a taste of Italy without missing out on selected Cycladic delicacies. Our objective; is to create a culinary bridge between Greece and Naples through our recipes and flavors.
Maggie and Francesco will also undertake to enrich the hotel's breakfast and all-day menu together with the participation of Dimitris Karousiotis, whom we met for many years in the kitchen of Varoulko.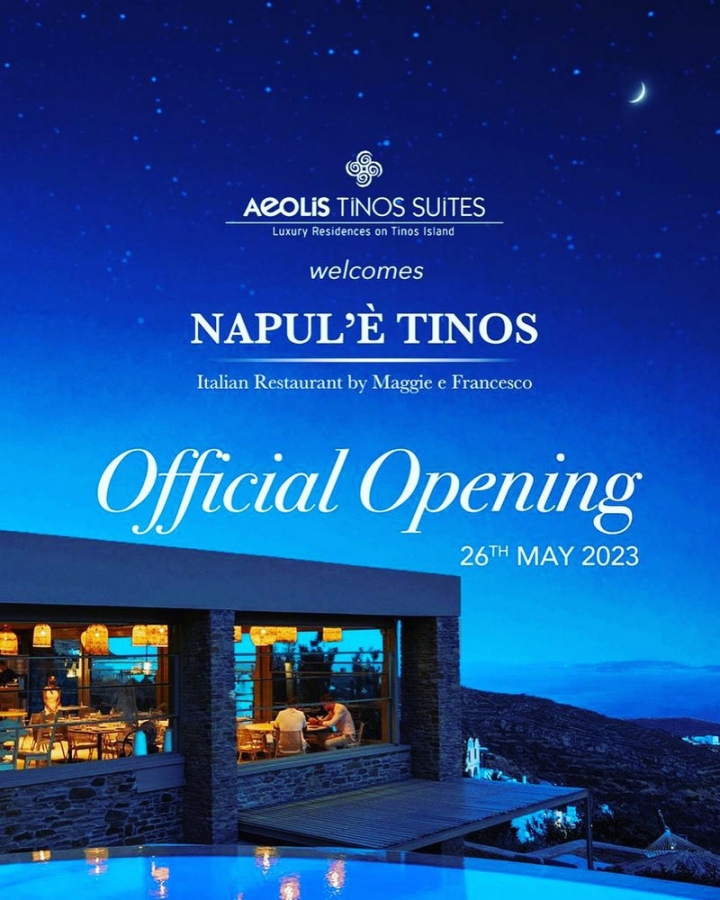 Timeframe and operating hours
Napul'e in Tinos operates daily from May to September at 17:00, serving all the specialities favoured in Athens.
Apart from its Italian origins, the menu includes authentic products of Tinos.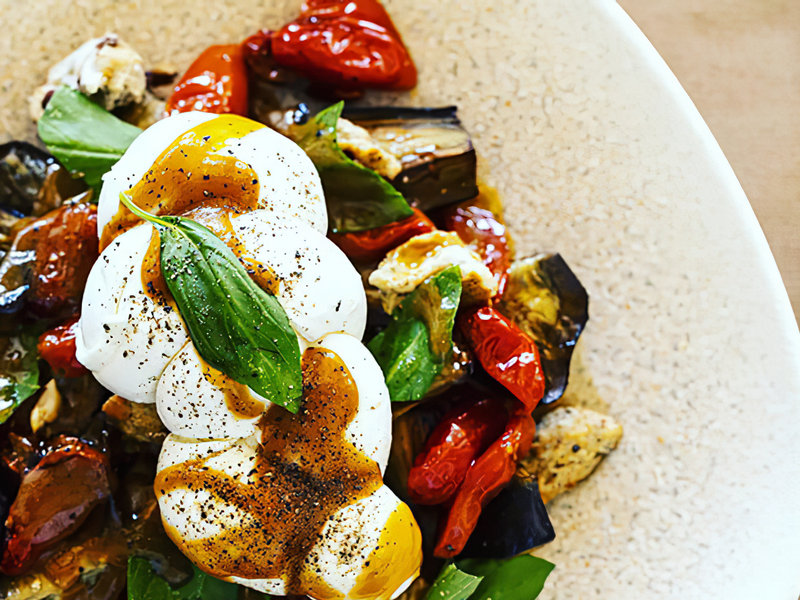 Frequently Asked Questions
What sets your Italian restaurant apart from other Italian restaurants on the island of Tinos?
What sets us apart from other Italian restaurants on Tinos is our commitment to using only the freshest ingredients in authentic Italian cuisine, the warm ambience and exceptional service.
Not to mention the breathtaking views of Tinos town, the Aegean Sea, and the Cyclades islands.
Is your restaurant child friendly?
Yes! Our restaurant is the perfect place to bring the whole family for a delicious Italian meal.
Do you offer gluten-free options?
Yes, we have a variety of gluten-free options on our menu.
Do you accept reservations?
Yes, we do, and we recommend that you book in advance to avoid disappointment, especially during July and August.
Do you offer catering services?
Yes, we provide catering services for special events (christenings, weddings, and other celebrations) within our hotel. Contact us for more information.